About Tucson Alumnae Chapter



Tucson Alumnae Chapter of Delta Sigma Theta Sorority, Inc. was chartered on June 24, 1967 with fourteen members. Mauvolene F. Thomas is credited with leading the effort to charter a chapter of Delta Sigma Theta Sorority, Inc. in Tucson, Arizona. She led the effort with assistance from members of the Beta Theta Chapter, now known as the Phoenix Metropolitan Alumnae Chapter. Soror Thomas worked diligently for two years, canvassing the community for Deltas and recruiting women in Tucson who met the requirements for alumnae membership.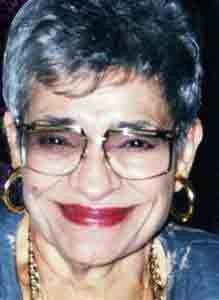 Gladys Ford

Everlyn Franks*

Beverly Johnson

Daisy Lipscombe*

Yvonne H. Payton

Martha Preston

Mauvolene F. Thomas*
Tonie J. Warrior*

Joyce Holsey*

Anita Lipscombe*

Shirley McPherson*

Ann T. Perry*

Maxine H. Taylor*

Willie H. Thompson*
The chapter has now grown to over fifty strong. Today, the Tucson Alumnae Chapter of Delta Sigma Theta Sorority, Inc. is one of over 900 chapters internationally who share this public service commitment with over 200,000 members.

In 1975, members of Tucson Alumnae sponsored the establishment of the sorority's Mu Eta Chapter on the campus of The University of Arizona. This chapter continues to be active on The University of Arizona campus and members of Tucson Alumnae Chapter serve as advisors for the chapter.

The chapter serves the Tucson-Sierra Vista area where our endeavors address the sorority's Five-Point Program Thrust: Economic Development, Educational Development, International Awareness and Involvement, Physical and Mental Health, and Political Awareness and Involvement. In keeping with the mission of Delta Sigma Theta Sorority, Inc., the Tucson Alumnae Chapter has continually worked throughout the Tucson and Southern Arizona community as part of its commitment to community service.